Welcome to Robert (Dr. Bob)'s Beloved Hearts Memorial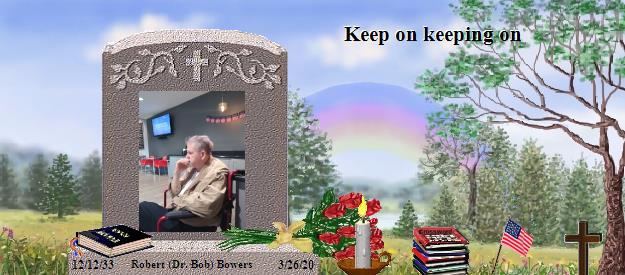 Memories of Robert (Dr. Bob)
I missing you so much.i really need to talk to you. You always made me feel better.i am so lost.

Please also visit Mike and Elizabeth Rizzi.
Photograph Album
(Click on thumbnail to enlarge photo)

---
Sign Guest Book
View Guest Book
---
Robert (Dr. Bob)'s survivor(s), Lisa, would appreciate knowing you have visited their dearly departed's Memorial.
Click here to Email Lisa a message, or to send an e-sympathy card click here.