Welcome to Richie's Beloved Hearts Memorial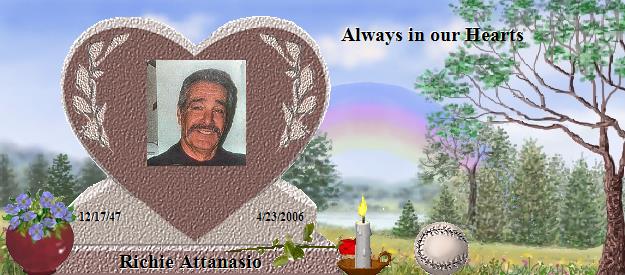 Memories of Richie
Richie...Loved and missed so very much...
Photograph Album
(Click on thumbnail to enlarge photo)

---
Sign Guest Book
View Guest Book
---
Richie's survivor(s), Annette, would appreciate knowing you have visited their dearly departed's Memorial.
Click here to Email Annette a message, or to send an e-sympathy card click here.